Mailchimp Activity
Our Mailchimp Activity add-on saves you from having to log in to your Mailchimp account just to view what's been happening with your Mailchimp lists.
Once installed and activated, the plugin adds a nifty dashboard widget which plots a graph visualising subscribe & unsubscribe activity for any of your Mailchimp lists. Here's what it looks like for us.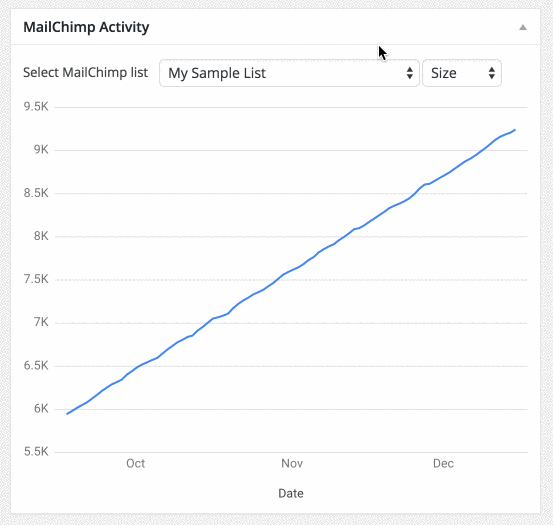 By default, the dashboard widget will only show for site administrators.
You can download Mailchimp Activity from WordPress.org.