Did you change your domain name or would you like to use the plugin on a different site than you initially activated your license on? No problem, you can manage your existing site activations from your account area too.
To manage your site activations, log in to the account area and go to your licenses. From there, choose the license you want to manage.
You should now see a screen looking like the image below.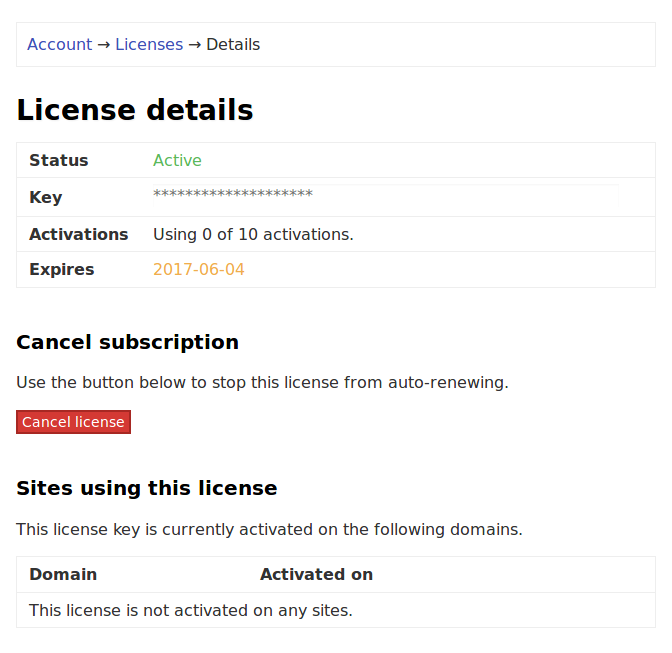 On this page you can:
Manage your site activations
Cancel or re-activate your license subscription