E-Commerce integration
E-commerce is one of the premium features included in Mailchimp for WordPress Premium. It allows you to tightly integrate your WooCommerce store with Mailchimp.
Here is what it can do for you.
Import existing products, customers & orders
You can synchronise all of your existing WooCommerce products, orders and customers with Mailchimp.
Future changes will automatically be reflected in Mailchimp too.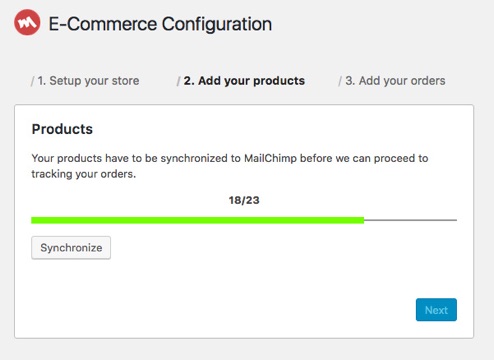 ---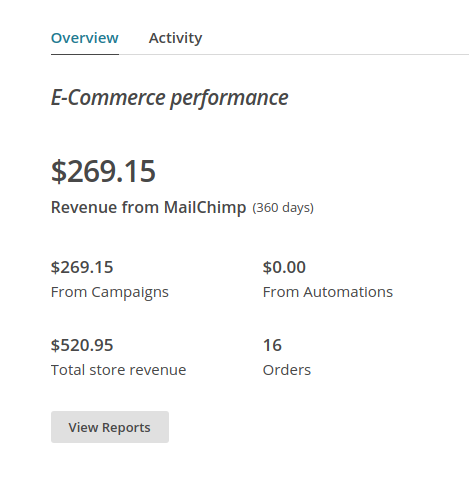 Track campaign performance
See exactly how much revenue each of your Mailchimp campaigns is generating.
Our order tracking feature will tell Mailchimp what campaign your visitor was coming from when they purchased from your WooCommerce store.
---
Recover abandoned carts
Whenever one of your visitors adds a product to their cart, we'll let Mailchimp know. If the visitors abandons their cart without completing payment, you can send an abandoned cart recovery email to complete the sale.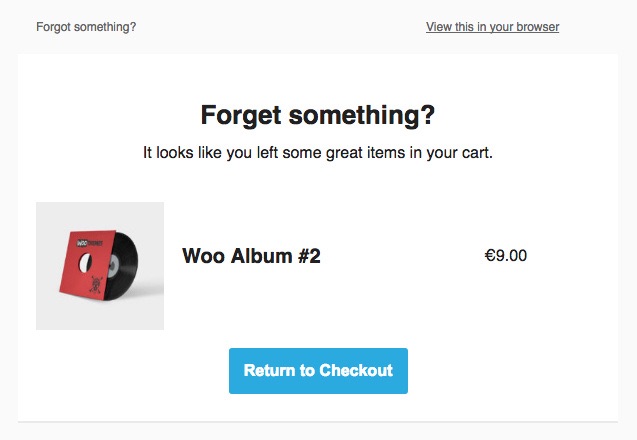 ---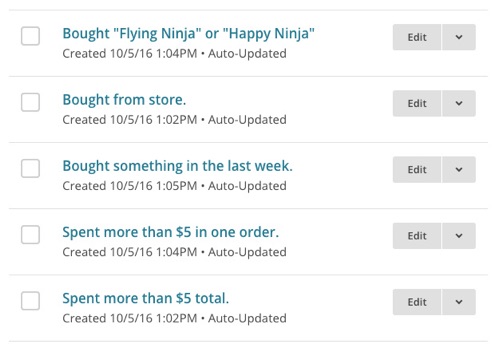 Segment your Mailchimp lists based on purchase activity
With your order data in Mailchimp, you can segment your lists based on purchases made by your subscribers.
---
Recommend products to your subscribers
Since Mailchimp now knows about your store's products and orders, they can predict what your subscribers will want to buy next.
This allows you to setup a product recommendations campaign.

Get started with Mailchimp for WordPress Premium
More email subscribers or better email campaigns? Our Premium plugin will do both for you.
Setting up the plugin takes no more than a few minutes.
View Pricing or download free version
We have a 30-day refund policy, so you can try without any risk.