Mailchimp for WordPress comes with a free base plugin, which allows you to subscribe your visitors to your Mailchimp lists in various different ways. It is actively used on well over 2 million different websites and has been very well received by the WordPress community.
However, sometimes you just need a little more. That's where Mailchimp for WordPress Premium comes in.
The Premium plugin adds some very useful features to the free plugin. You'll find an overview of these benefits below.
---
More & improved sign-up forms
With Mailchimp for WordPress Premium, you can create an unlimited amount of forms (instead of just one).
Forms can be submitted using AJAX, so that submitting a form does not reload the entire page.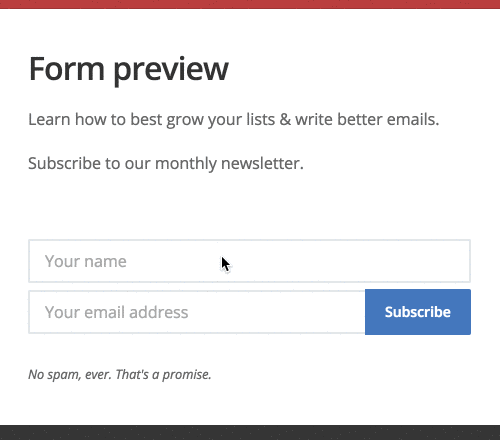 ---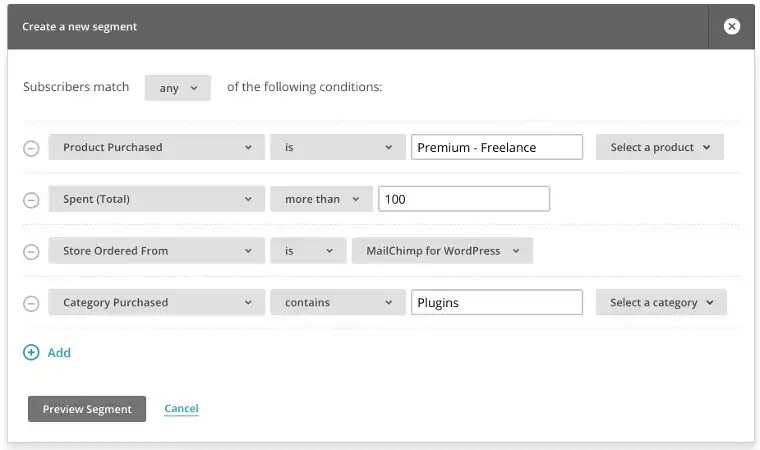 E-commerce
Our e-commerce integration allows you to see exactly what your subscribers ordered from your WooCommerce store and how much revenue your Mailchimp campaigns are generating.
Create powerful list segments based on the purchase activity of your subscribers, use product recommendations and recover abandoned carts.
It's the feature that pays for itself.
---
User Sync
The user sync feature automatically updates subscribers in Mailchimp when someone updates their WordPress user profile, so that your data is always up to date.

---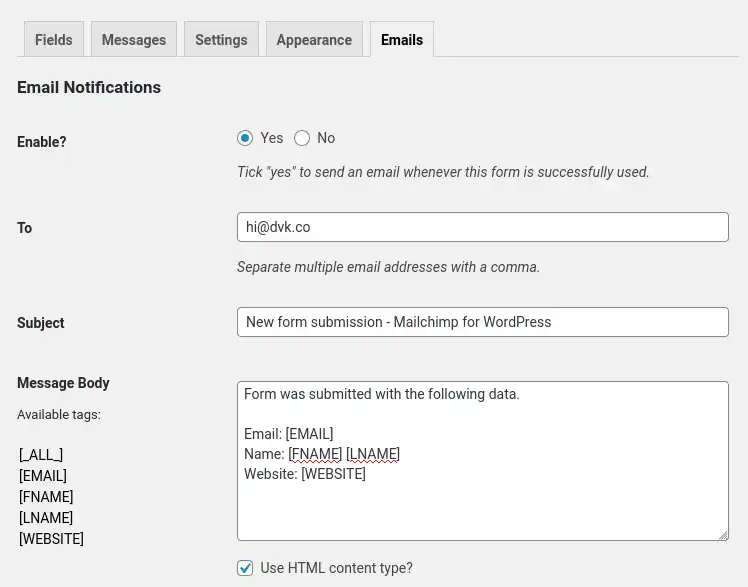 Email Notifications
Need to send out an instant email notification for every form submission? That's easy in Premium!
The email can be fully customized and is sent from your website directly, without having to go through Mailchimp.
---
Styles Builder
In Premium, the Styles Builder feature allows you to modify the visual appearance of every form using a simple visual interface. No code or CSS required.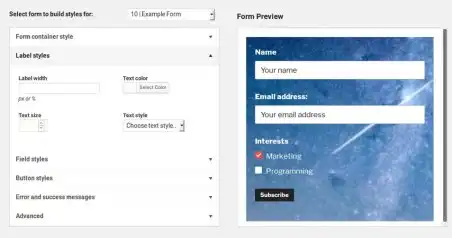 ---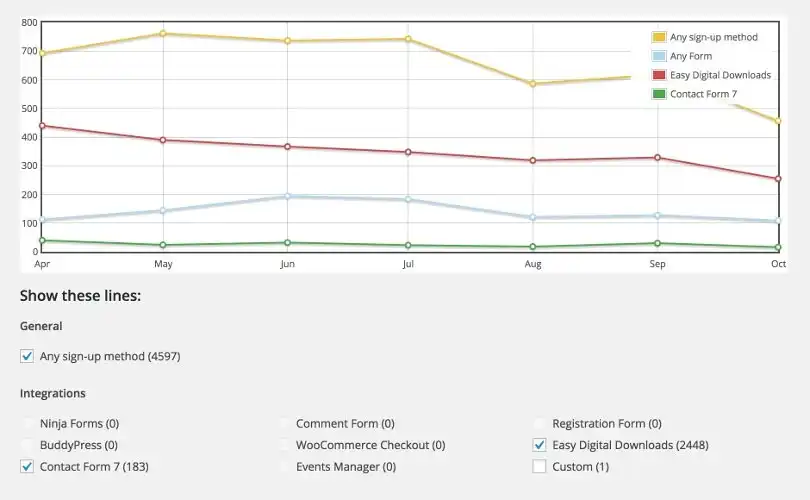 Reports
Discover which sign-up methods & pages are performing best over any given time period using visual charts.
With Reports, every sign-up attempt is logged and can be exported when needed.
Get started with Mailchimp for WordPress Premium
Whether you are looking for more email subscribers, better email campaign performance or prettier forms. Our Premium plugin will do all that for you.
We really think this is best experienced yourself, so why not go ahead and give it a try?
View Pricing or try the free version first
We have a no-questions-asked refund policy, so you can always get your money back if it turns out you don't like or need the plugin.