If you're running a WooCommerce shop then building an email list of your customers is definitely something you should do. Offering your customers an option to subscribe to your Mailchimp list during checkout is a very effective method for this. With Mailchimp for WordPress, it's super easy to set this up.
First, go to MC4WP > Integrations and find "WooCommerce Checkout" in the list of available integrations

Clicking on WooCommerce Checkout will take you to the following settings page, where you can enable the integration and configure to which Mailchimp list your customers should be subscribed.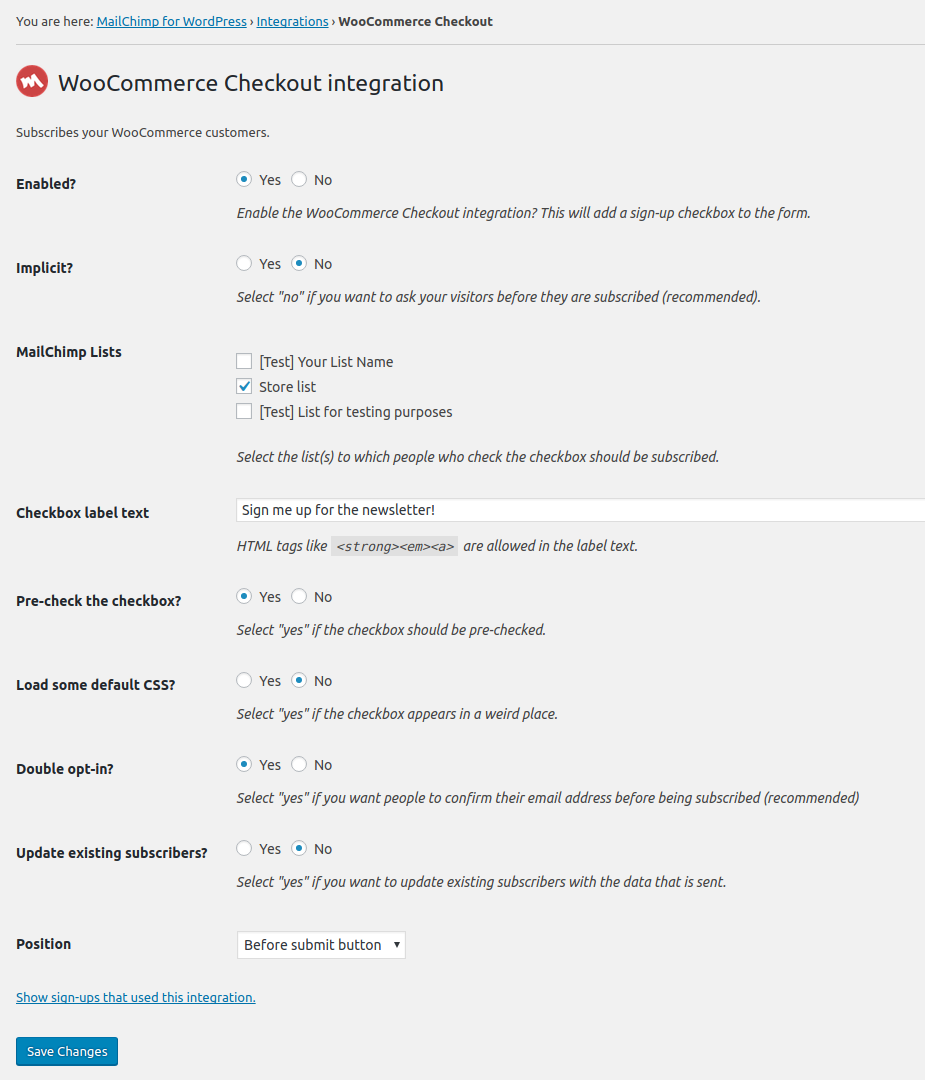 The least that you should do on this page is to select one of your Mailchimp lists, as this tells the plugin which of your Mailchimp list your customers should be subscribed to. The other options are all optional, so if you're not sure what to do with them then just leave them at their default values – they are perfect for most uses.
E-commerce integration
Our Premium plugin comes with advanced e-commerce integration which will synchronise all your WooCommerce products and orders with Mailchimp so that you can see the purchase activity of your email subscribers.
If you're using this e-commerce integration, we still recommend to keep your checkout integration enabled as you still need a way to subscribe people to your Mailchimp list. If someone is not subscribed to your list but places an order, they will still show up in your Mailchimp list but you can only send them a select set of emails, also called "transactional emails".
The following screenshot shows how to distinguish between an actual subscriber and a "transactional subscriber".